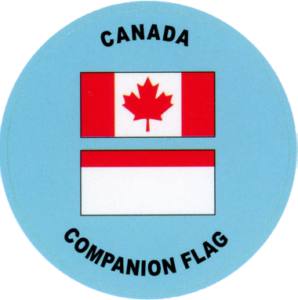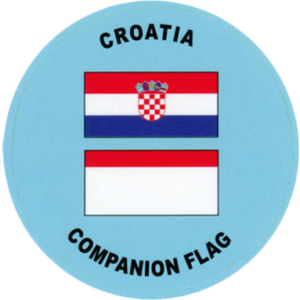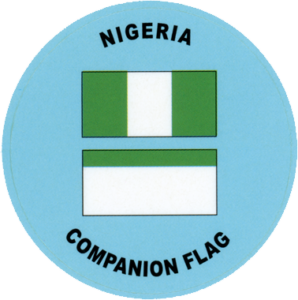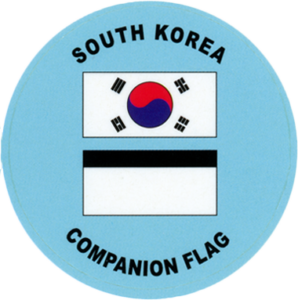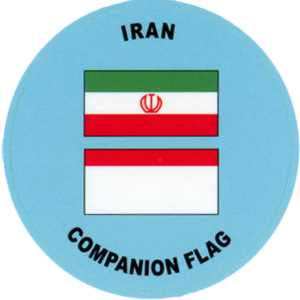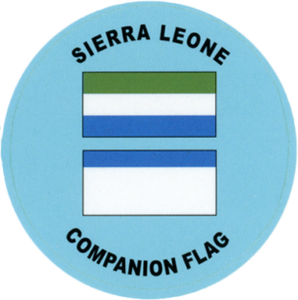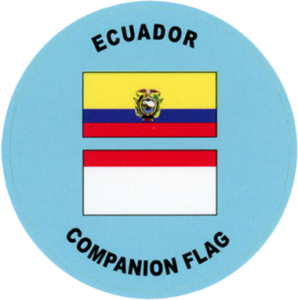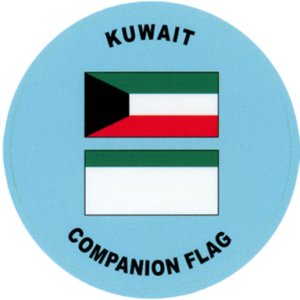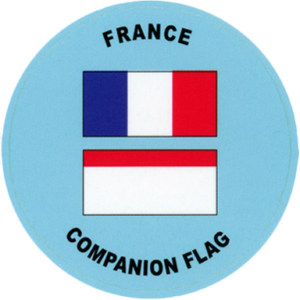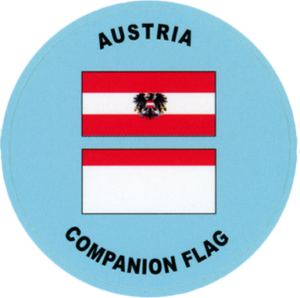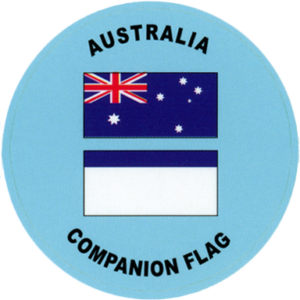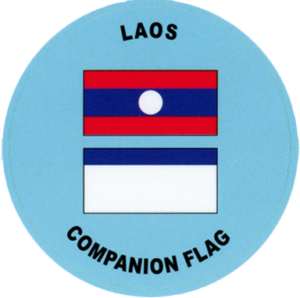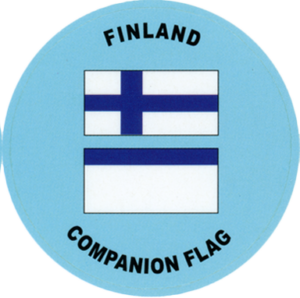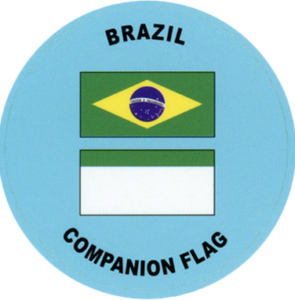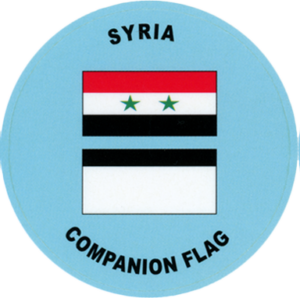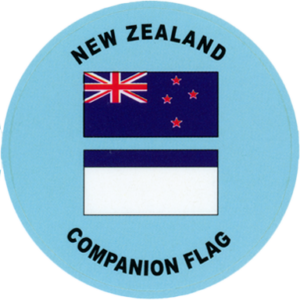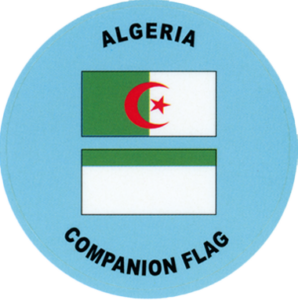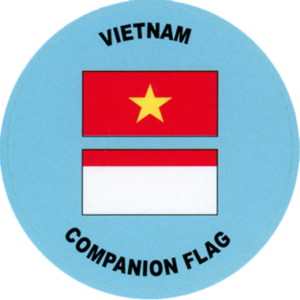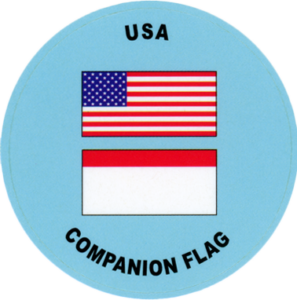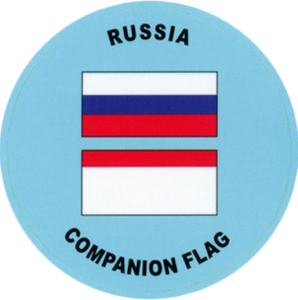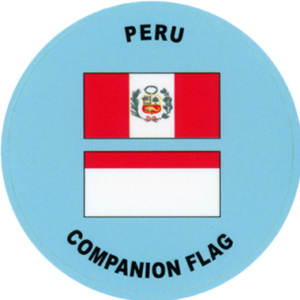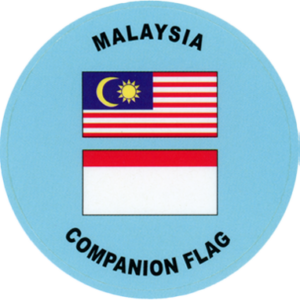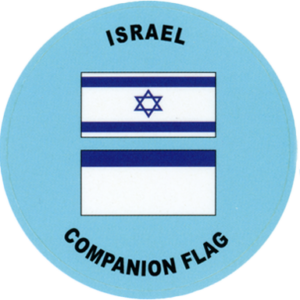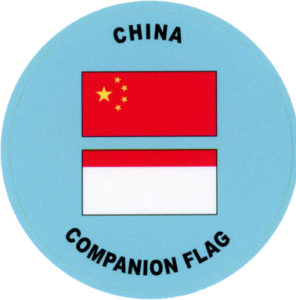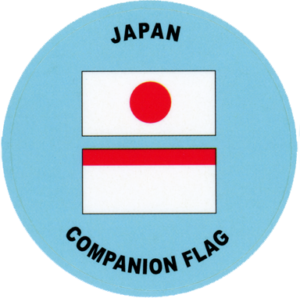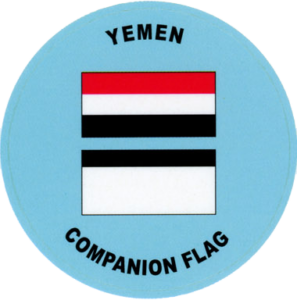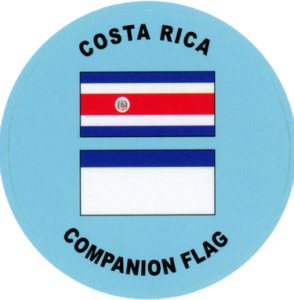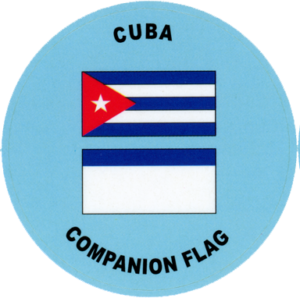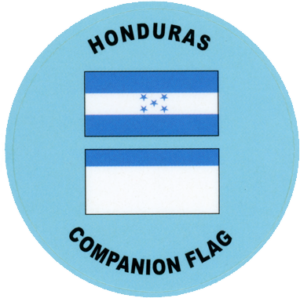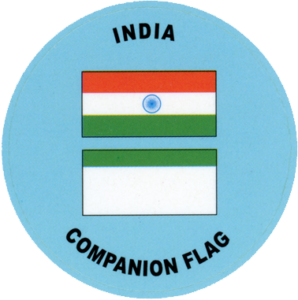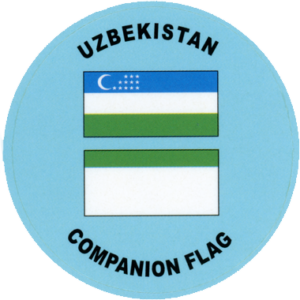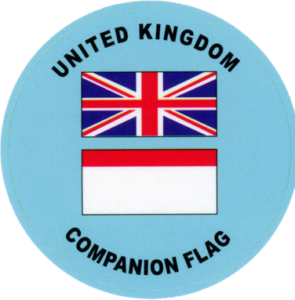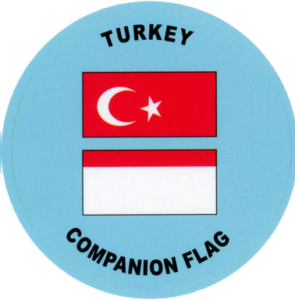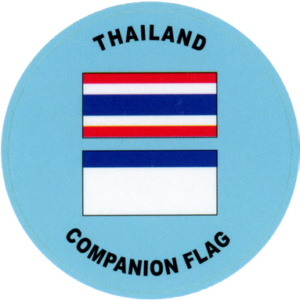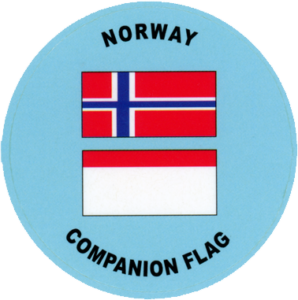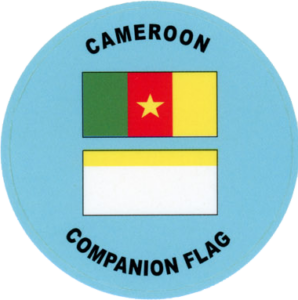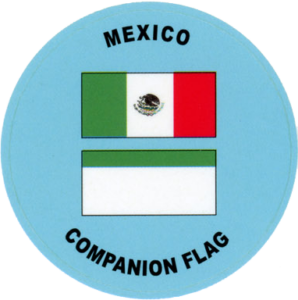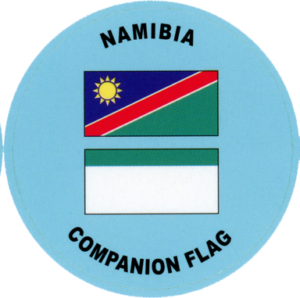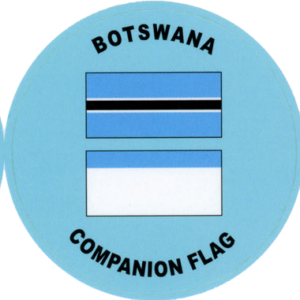 A New Idea for a Divided World
Fly the Companion Flag below the other flags of the world and teach its meaning and purpose to all children from two-and-a-half to twelve years of age.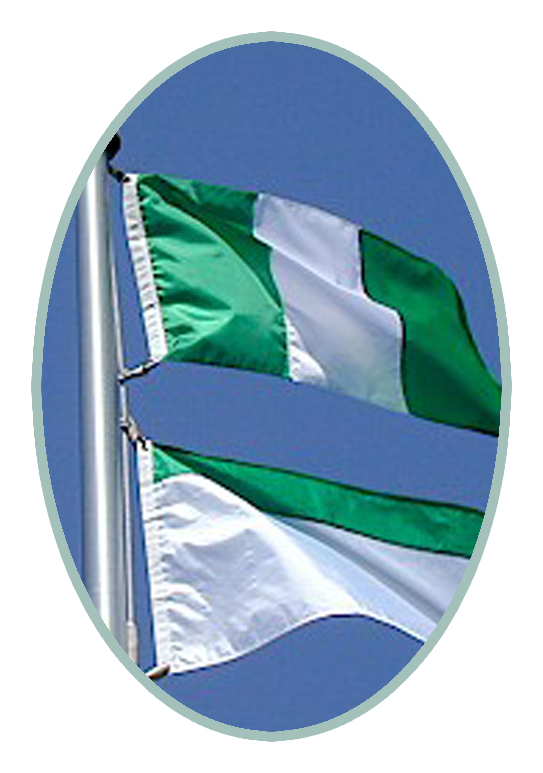 WHAT IS THE COMPANION FLAG?

It's a simple white flag with a single stripe of color across the top that is meant to be flown below the other flags of the world on the same pole, never alone. Thus, its name. It represents "all human samenesses" (see below) – everything that we homo sapiens have and experience in common notwithstanding our many "human differences." 
A "human sameness" as that term is used here is any human experience, characteristic, concern, desire, belief, or susceptibility that is shared by all people everywhere, our differences notwithstanding. Examples include the love of children, the desire for health and knowledge, our concern for the safety and happiness of loved ones, our shared susceptibilities to pain and pleasure, illness and injury, our desire to be understood and to understand others when communicating, our reliance on the plants and animals of the earth – and on clean air and water, the desire to move about freely, the experiences of birth, aging, and death, the love of stories and music, our dependence on each other for survival, hope, and sociability, etc.

 

A "human difference" is any human experience, characteristic, concern, desire, belief, or susceptibility that is not shared by all people everywhere. Examples include our particular nationality, gender, family, community, ethnicity and cultural background, language, body shape, religious beliefs, moral understandings, manner of dress, eye, hair, and skin color, marital status, occupation, our particular level of intelligence, sense of humor, athletic ability, tastes and preferences, wealth, etc.
The Companion Flag's stripe matches any color appearing in "the host flag," the flag flying directly above it. This confirms the companionship of the two symbols and encourages a shift away from binary thinking toward a holistic appreciation of the realities of our existence: that we are, at once, both different and the same.
Adding the Companion Flag inaugurates a new way of seeing ourselves and other people.
Those wishing to do so may want to consider posting a Companion Flag interpretive sign within sight of their flags. A downloadable example in English, as well as a blank template for those able and willing to translate the message into another language can be found here. The main idea, in all events, is encapsulated in the second paragraph of the sign:
Together, these two flags signify: Here we are proud of our differences, our diversity, and our special affiliations [the host flag], but we are mindful, too, of our essential humanity and all that we share in common with people everywhere [the Companion Flag].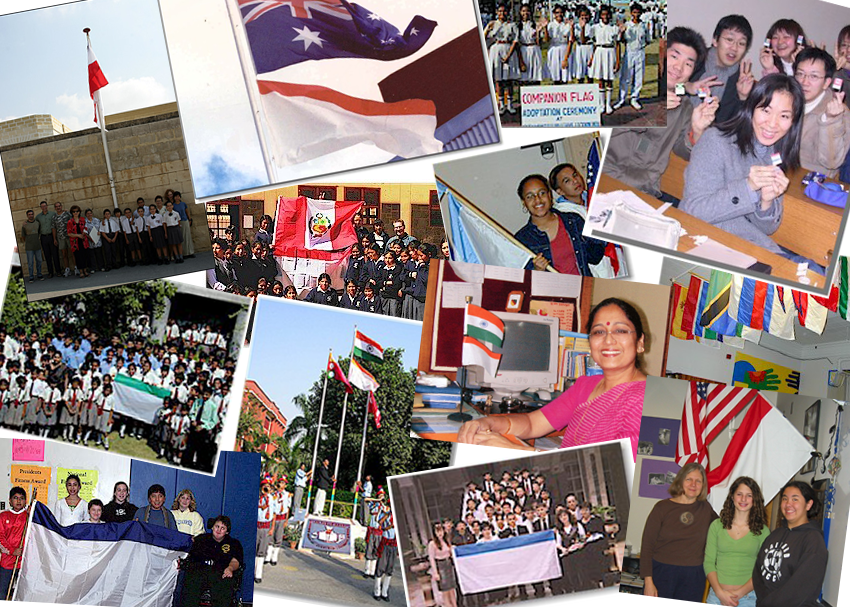 WHERE CAN I GET A COMPANION FLAG?
As of this writing, there are no known manufacturers or commercial sellers of Companion Flags "by name" anywhere in the world. I emphasize "by name" because for years a great many flag manufacturers and retailers, both online and locally, have been accepting and filling orders for custom flags at reasonable prices. The uncomplicated design of the Companion Flag makes this a simple and relatively inexpensive alternative.
One reason for the Companion Flag's basic design – in addition to not wanting to compete or clash with the wide variety of host flags around the world – is to ensure that people everywhere who know how to sew can make them at home. It's long been the idea and dream of a dear friend of mine (Anita) that economically disadvantaged people might find a source of self-support and satisfaction in sewing and selling Companion Flags for distribution and display throughout the world. (I couldn't agree more.)
In any event, should you wish to order or make a Companion Flag, you'll find the Companion Flag Specification Sheet here. It's easy to download; or, you can direct a flag shop or online retailer to this page.
If you'd like to share your own experiences obtaining or making a Companion Flag in your part of the world as a way of providing helpful information to others, you may do so in the comments, as discussed below.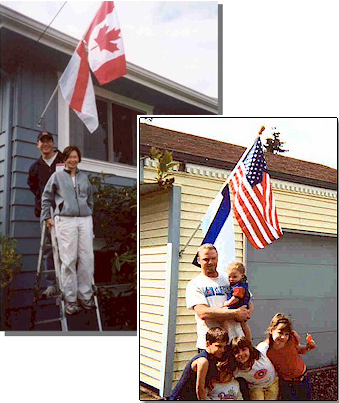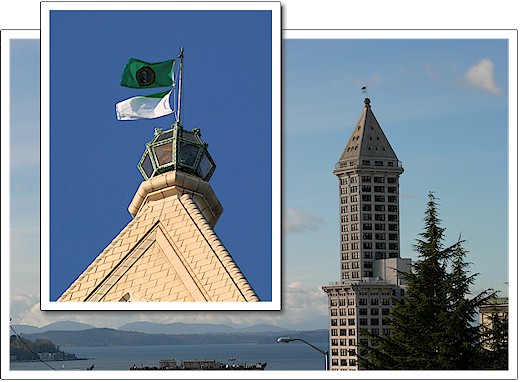 Thank you for reading "A New Idea for a Divided World."
Currently, two additional sections are planned for this website. Please check back, or send word (through the comment form, below) that you'd like to be notified when the new pages are up.
If you'd like to share your initial reaction to the Companion Flag idea, or pose a question, observation, or concern, you may do so now by clicking here [link not yet activated]. All sincere, well-meant comments, observations, or questions about the Companion Flag idea, whether positive, neutral, or skeptical, are welcome, and may be shared on this site.
A final word. This writer neither has, nor will have in the future, any financial interest whatsoever in the production, marketing, or distribution of Companion Flags, or in the dissemination of this idea. I am comfortably retired. The opportunity to share this idea with others is its own reward. (Would that I could do so in all the world's languages!)

                                           >>>Next: Two Thought Experiments [link not yet activated]