A New Idea for the People of a Divided World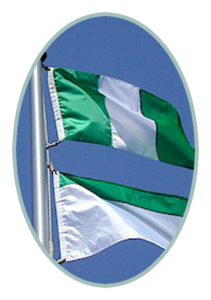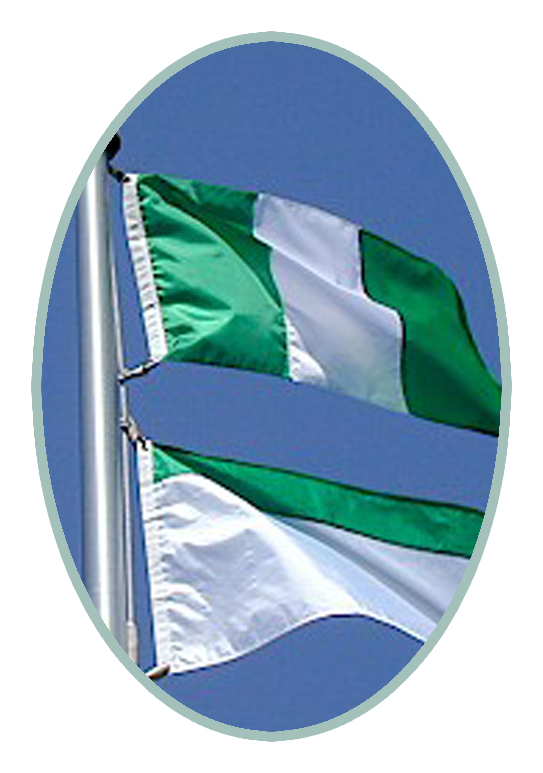 •
What is it? The Companion Flag is a single-purpose flag designed to be flown below the other flags of the world. It stands for all that human beings have in common despite our many differences. Its purpose is to highlight a second, important category of daily awareness to go along with our awareness of each other's human differences. 
A "human difference" is any experience, characteristic, concern, desire, belief, or susceptibility that is not shared by all people everywhere. For example:
Being female
Being Japanese
Being a professional photographer
Being married
Being kindhearted
Being a Christian
Having a degree in Sociology
Knowing how to drive a car
•
A human commonality or "sameness" is any experience, characteristic, concern, desire, belief, or susceptibility that is shared by people everywhere even though we are different in other ways. For example:
Self-awareness

The desire for health and knowledge

The desire to love and be loved

Concern for the safety and happiness of loved ones

The experiences of birth, aging, and death

The need for affiliation and our dependence on others for our survival
The need for food, air, water, and shelter


The constraints of logic and coherence

The

desire to

be understood

and to understand others when communicating

Our dependence on plants and animals

Our susceptibilit

ies

to the forces of nature, and to pain and pleasure, illness and injury

Knowledge of our own imperfection

The range of human emotions


Love of self-adornment, ritual, stories, and music

The desire to be accepted as we are, and treated with respect and dignity
(In sum) The imperishable desire to feel safe and 'at home' in the world

The idea of the Companion Flag is to emphasize the fact that, while we humans are different in many important respects, we are not just different. We are both different and the same.

•
As shown here, the Companion Flag is a plain white flag with a single stripe of color across the top that matches one of the colors in the host flag.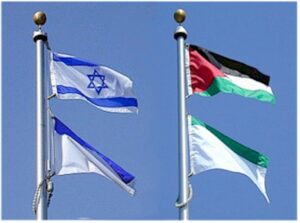 •
The proposal, then, is to go from this: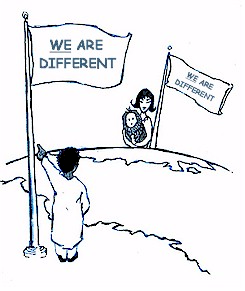 "

WE

ARE DIFFERENT"
To this: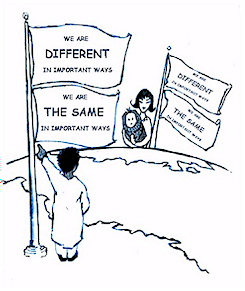 "WE ARE DIFFERENT IN IMPORTANT WAYS AND

THE SAME IN IMPORTANT WAYS"
•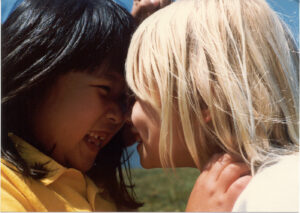 •
Mahatma Gandhi was asked, "How can you make a man do good?" He answered, "You cannot make another man do good; you can only create the conditions under which he will choose to do good."
Adding the Companion Flag to the flags of the world does not tell people how to do good, or how they should think, feel, or act. It is simply a way to celebrate the fact that each of us is informed by, and relies upon, both our differences, diversity, and special friendships and affiliations, and all that we share in common with people everywhere.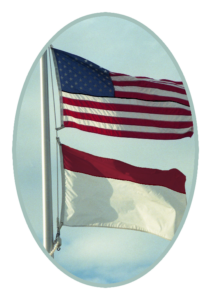 •
Gandhi's reply to the question, "How can you make a man do good?" is a call to each of us to leave this world a better place. By adopting and flying the Companion Flag and sharing the idea with others, we answer that call.
•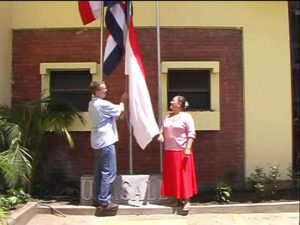 •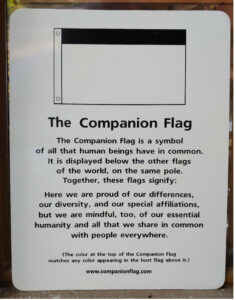 •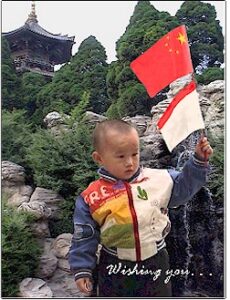 •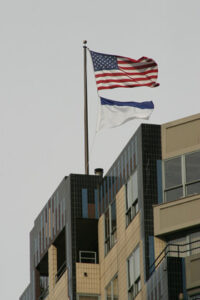 •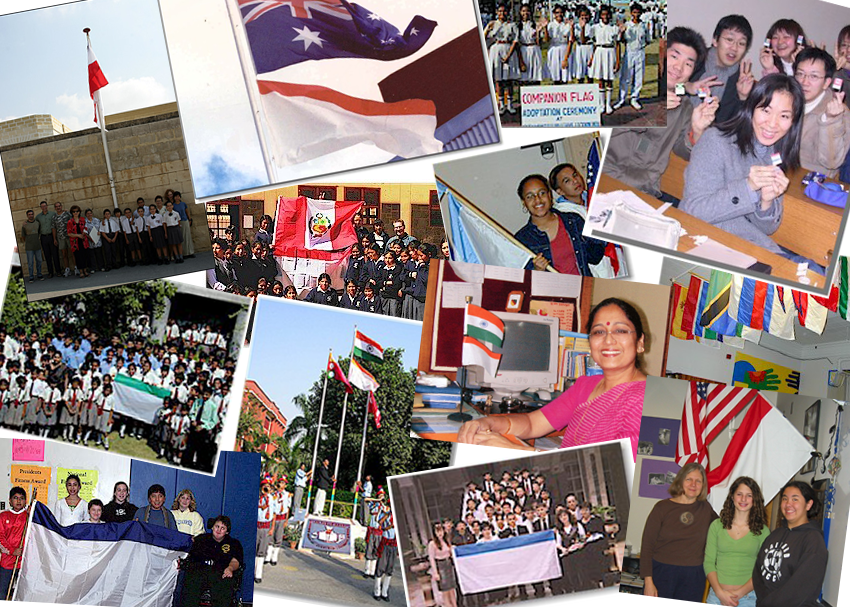 Photos from India, New Zealand, Japan, Uzbekistan, Malta,


United States, Peru, and Australia